To find out more about our services and solutions call us now
(317) 217-4100
iSequre: trusted managed network security for companies throughout Indianapolis – We want to help keep your data secure from outside eyes!
Maybe you're concerned with the current rising costs of your IT services, or maybe you are just running short on time because of your expanding business and need to hand over the reins of some services to someone else. Whatever your reason, we can help you with quality IT services today.
Your business can save money and time today with iSequre' managed services, network solutions, IT support and more.
Ensure Fool-Proof Security Coverage for your business network with iSequre!
Cybercrime is predicted to cost companies $6 trillion worldwide this year! What's more alarming is 40% of those victims are small to medium businesses (SMBs).
Several technology pundits think small businesses are being targeted because they often have more lax security standards than their enterprise counterparts. Hackers believe that SMBs are vulnerable because they don't have the knowledge or expertise to know what's happening inside their own network. This perceived vulnerability of SMBs puts your business at greater risk of becoming the victim of malicious cyber attacks and breaches.
Most security breaches for SMBs occur from inside the company, behind the firewall, from accidental configurations and unintentional employee misuse of the computer network!
Our service offers a bullet-proof 360° security solution, built for your business and tailored around your individual security needs. We will review your current security policies, work hand-in-hand with you to optimize them (or create a set if they don't already exist), and then install cybersecurity software that scans and detects internal as well as external vulnerabilities.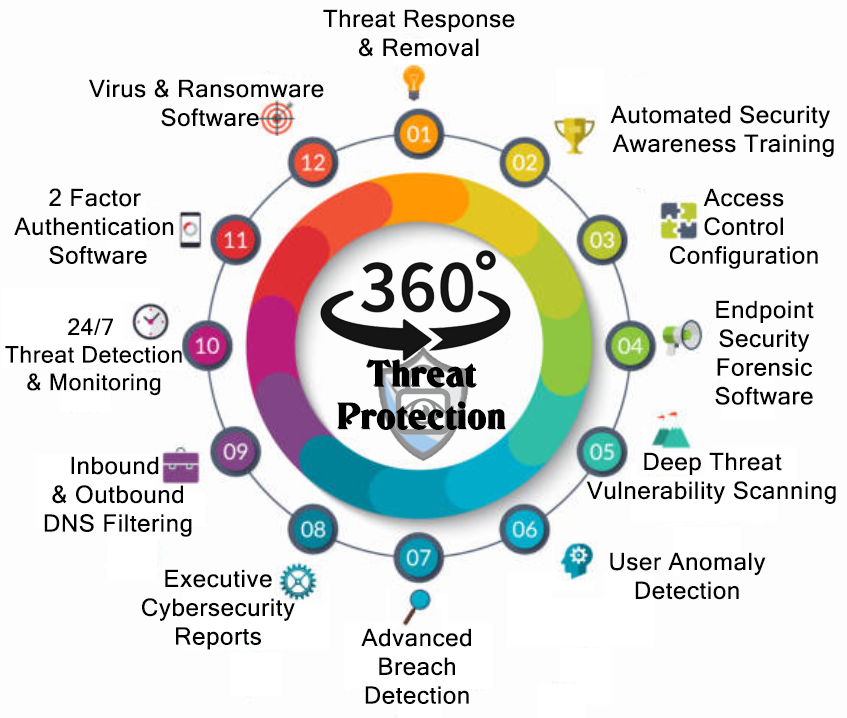 Your business can save time and money today with iSequre's managed services, network solutions, IT support and more.
With iSequre solving your IT issues, you can:
Start using your time wisely – with the basics of your company all under control, you can focus on more profitable ventures for your company.
Save capital for important projects  - with our flat rate IT and managed services, you'll save cash every month that would have been otherwise used for your technology breakdowns.
Enjoy exemplary uptime – don't worry about your network being down at awkward times anymore. With iSequre's 24/7 monitoring, you can trust your network will be running when you need it.
Managed Services
When you need managed services to maintain peak operation in the IT network of your small business, consider us here at iSequre. We'll manage all of your IT services for a flat-rate fee so you can focus your efforts on spurring your revenues to grow. Let us give you the peace of mind you deserve with your small business today with our managed services.